Das offizielle Motocross-Rennspiel MXGP3 ist zum ersten Mal nach dem Release aktualisiert worden. Milestone hat Fixes in sämtlichen Bereichen des Rennspiels vorgenommen. Unter anderem werden nun nicht mehr alle Sessions simuliert, wenn man nur die laufende Session überspringen wollte. Des Weiteren sollte das Spiel beim Beenden nicht mehr crashen und im Online-Qualifying gibt es nun die Ergebnisse aller Spieler zu sehen. Alle Details können dem nachfolgenden Changelog entnommen werden:
Changelog - MXGP3-Update
Alle Plattformen:
Race Sessions: fixed skip session causing all sessions following the one skipped to being simulated
End Race: fixed getting stuck when all skills are at max value
Race rewind: fixed rewind behaviours when used just before finish line and when cancelled
Stability: fixed crashes on application quit
Stability: fixed crashes on specific resolutions and quality levels
Performance: improved performances on certain tracks
Time Trial: fixed lap count not working correctly if returning to pit and back to race
Time Trial: fixed race page to show correct weather
Online: Added all players results menu in online qualifying
Online: fixed not working confirm button in race rewards page
Online: voted weather to be applied on every weekend session.
Qualifying: consider as a valid lap the one finished after the session timer elapsed
Audio: 2 strokes audio improved
AI: speed and ideal times improvements
Track Kegums: MXGP category's lap time fix; improved AI trajectories
Track Pietramurata – Respawn splines fix
Track Mantova: fixed width of some hoops to prevent players from skipping them; improved AI trajectories
nur PC:
Customization: custom names and numbers now visible even with Low and Medium graphics settings
Video Options: monitor specific resolutions detection
Video Options: added Supersampling option for high-end PC
Localizations: fixed all spanish locale languages
MXGP3 ist seit dem 30. Mai 2017 für PC, PS4 und XB1 erhältlich!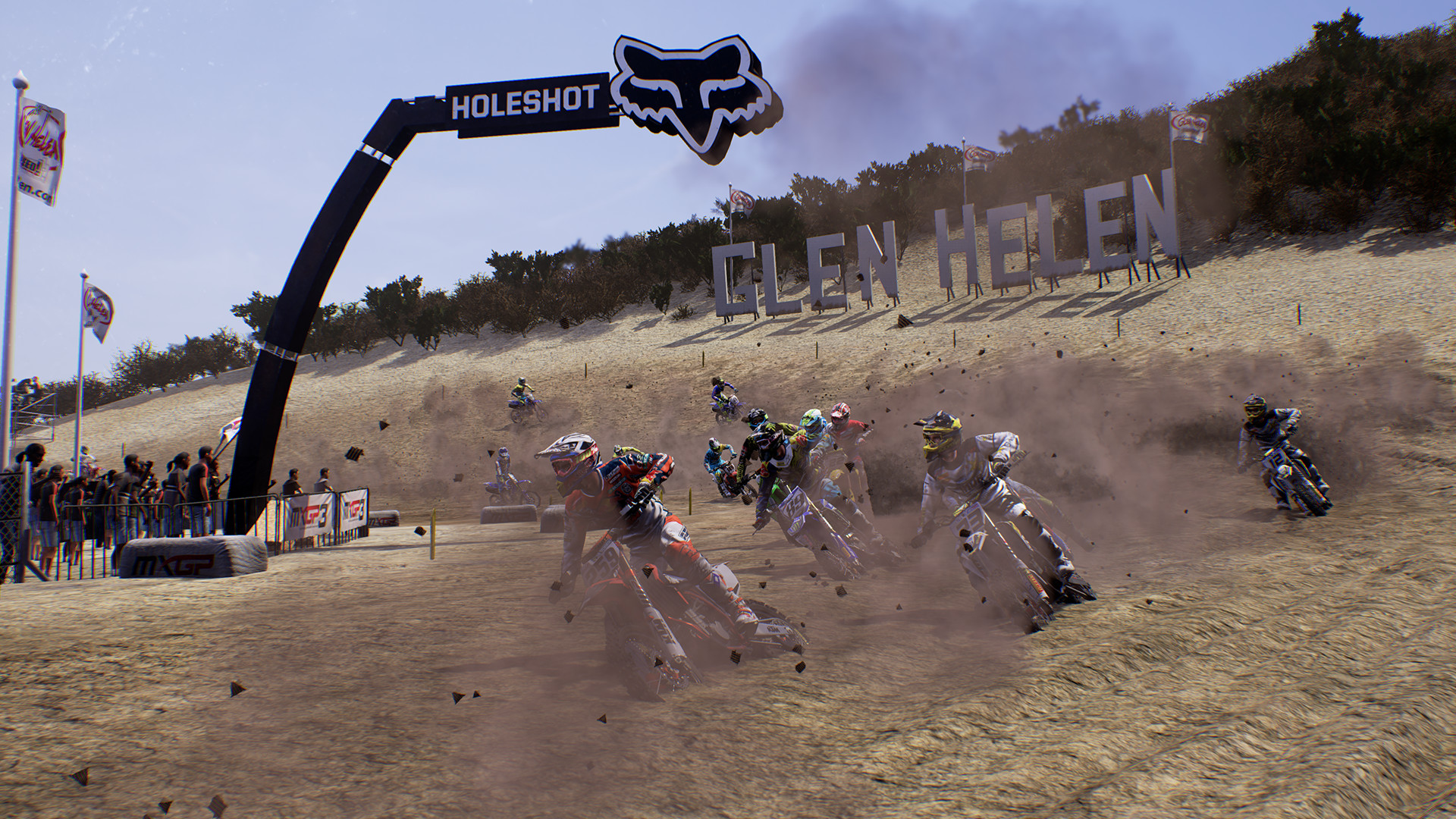 Quelle
Patch now available - mxgpvideogame.com