Am gestrigen Nikolaustag hatte auch Codemasters eine kleine Überraschung parat. In diesem Fall war es aber keine Schokolade, sondern das neue Clubs-Update für DiRT 4. Wie der Name verrät, gibt es mit diesem nicht nur Verbesserungen und Bugfixes, sondern auch ein neues Feature. 
Die neuen Clubs in DiRT 4 sind nach den Leaderboards ein weiteres plattformübergreifendes Feature. Demnach könnt ihr euch unabhängig von der genutzten Plattform zu einem Club zusammenschließen und euch ebenso gegeneinander messen.
Des Weiteren ist das neue Clubs-Feature mit "Your Stage" kompatibel. Dadurch könnt ihr individuelle Meisterschaften und Strecken erstellen und diese in den Clubs verwenden. Diese stehen euch dann neben den gewöhnlichen Stages aus der Karriere, sowie den RX- und Landrush-Strecken zur Verfügung. 
Zuletzt erläutert Codemasters das Punktesystem. Im Zusammenhang mit den Ligen in DiRT Rally gab es viel Kritik an einer unfairen Punkteverteilung. Zwar waren tausende Spieler in einer Liga, Punkte haben allerdings nur sehr wenige bekommen. Damit sich das nicht wiederholt, hängt die Punkteanzahl von der Gesamtzahl der Spieler ab. Damit kann nun auch ein Kampf um den 80. Platz in der Gesamtwertung spannend sein - jeder Platz ist seine Punkte wert.
Changelog "Clubs-Update" - DiRT 4 - PC, PS4, XB1
---
Improvements to AI in all disciplines
Brutal AI difficulty is no longer tied to Fearless preset
Tuning setups can now be used with lower skill rated teams
Updated driver support for Thrustmaster devices - this adds support for the T500 (PS4 only)
Added new support for Thrustmaster TS-XW
Added new support for Thrustmaster Sparco R383
Async improvements and updated Sponsors
Fixed engine audio not playing in broadcast mode from multiplayer lobby
Refinements and numerous bug fixes for Rallycross audio
Fixed crash that occurred using Party invites (PS4 only)
Prevented Welcome Event deadstate (PC only)
Pro Tour vehicles should not start with damage
Community Events show time of day when loading
Rallycross ghosting no longer gets triggered when completing a lap close to another player
Screen Space Reflections added (PC and PS4 Pro only)
Improved reflection rendering (PS4 Pro only)
Lobby countdown reinstated (PC only)
Disabling external cameras no longer forces camera back to head cam
Option to reset controls to default added
Improved stability
In addition to the above, the following changes from PC version 1.06 are now included on console:
Bug fixes and refinements to improve the quality across all written languages.
Improved anti-cheat detection for Joyride leaderboards.
Fearless difficulty modified so it allows all types of manual gears.
Improved system for storing and re-uploading Community Event times when RaceNet is unavailable.
Staff contracts now reduce at their expected rate in Pro Tour and Jam Session.
Pro Tour scoring is now more consistent.
'Up and Up' achievement/trophy will now unlock when you get promoted to any tier in Pro Tour.
Crash Fixes
Improved stability across the game. General Fixes
Fixed car wheels and suspension popping in the Service Area.
Fixed Mailbox specific issues.
Fixed an issue that caused some Community Events results to become invalidated.
Fixed an issue with Delta Daily results.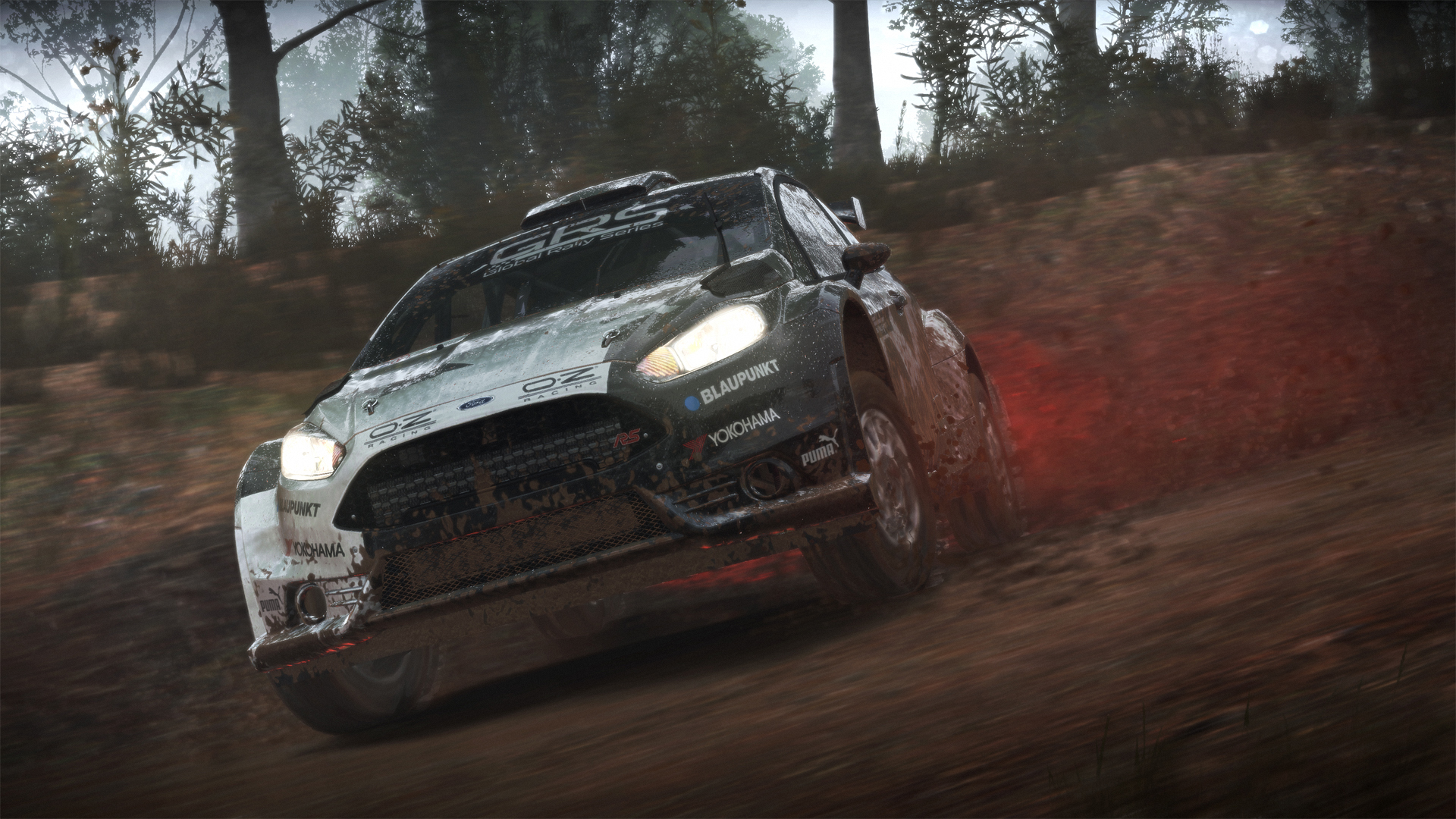 Quelle
Changelog - forums.codemasters.com